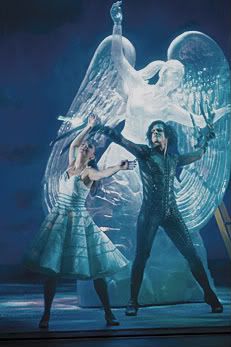 we went to the ballet tonight
to see edward scissorhands.
hearing the music performed
live right in front of me felt like my
velveteen rabbit had come to life.
at the end .. he came downstage
and lifted his scissors... and
suddenly it began to snow
right inside the theatre
covering the crowd...
with the music in
the background
it actually
made
me
cry.